New customer acquisition is expensive for any business.
Advertising, technology, websites, content marketing, social media, lead nurturing, staff costs etc. are all significant investments, whether you are a small business or a PLC.
But targets that plan to achieve a return on marketing investment (ROMI) on day one may not be the best strategy.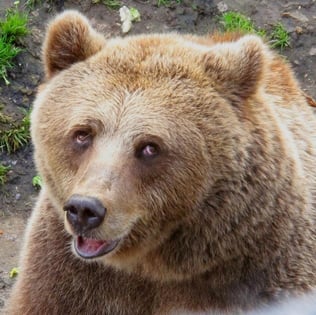 Bear with me.
Neil Patel, one of the SEO industry's top dogs, produces a daily marketing podcast.
One of the comments Neil made recently was the mindset change for a high-growth business:
A £1,000,000 company wants to make profit from day one

A £10,000,000 company wants to break even on day one and will make money over time

A £100,000,000 company is prepared to lose money on new business, optimising for the lifetime value of the customer
(Marketing school has some very useful ideas for business growth, even if your primary role isn't marketing, you can subscribe here.)
We need to focus more on our retention marketing strategies.
Maximising for customer lifetime value is the fastest way to grow profits.
Acquiring new customers can cost up to 5x more than retaining existing customers.
Why Is Retention Marketing Imperative For Your Business Growth? (cedcommerce.com)
However, only 28 percent of small businesses have a customer retention strategy in place.
Profit growth accelerates faster in future years because repeat customers spend twice as much in months 24-30 than they do in the first six months. Moreover, loyal customers tend to bring in more value through referrals, providing another rich source of revenue without incurring additional marketing costs.
The Economics of E-Loyalty - HBS Working Knowledge - Harvard Business School
As marketers we need to earn our customer's trust, reduce their fear factor, and plan to do an amazing job, turning customers into your biggest fans so that they want to stay with you for the long haul.
We need to think beyond customer acquisition strategies and more on customer retention.
How?
Using your Customer Relationship Management system (Such as HubSpot), map out the customer journey.
What do the touchpoints look like, when might customers be ready to review your service, how do they buy more, what can they share on social media? This will, in turn help to accelerate your new customer acquisition strategy.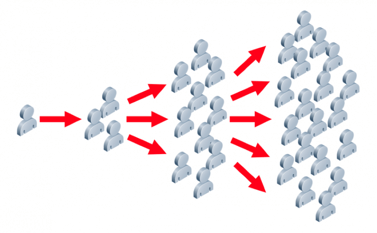 Image: Viral coefficient strategy
Want help reviewing, planning & optimising your customer journey?
Elcap are digital strategist agency who can help you to build an intuitive, effective and highly profitable new business AND customer retention strategy.
Emily is Head of Digital Marketing at elcap. She manages SEO, adwords, social media and content for many of our clients.